As the COVID-19 Pandemic continues to ebb and flow, in-person events have returned, but are still subject to possible cancellation or postponement. Please be sure to check event status with organizers when planning to attend an event. All event information is subject to change.
Biotope Aquarium Contest 2022 (online)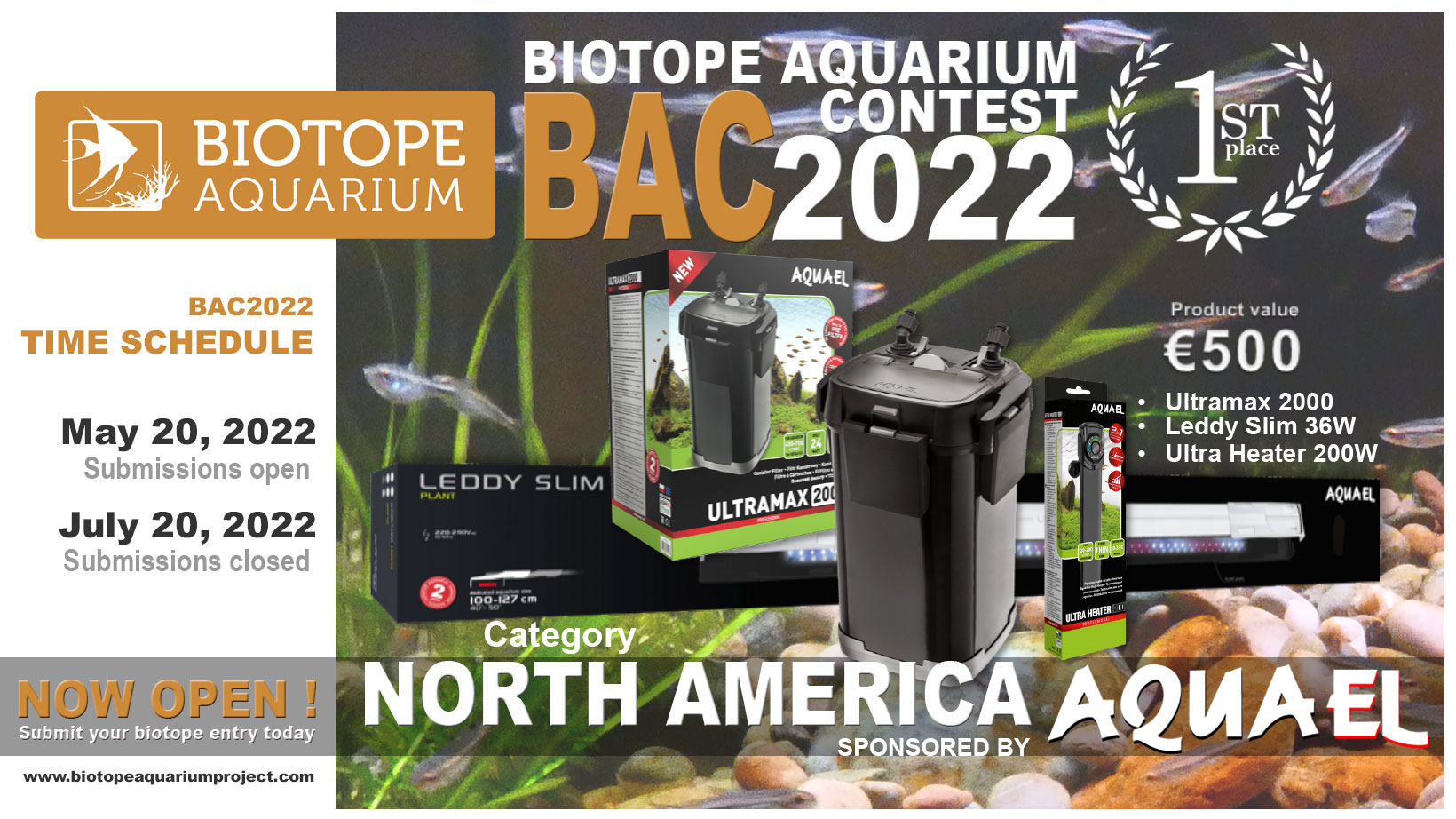 The raising interest in biotope aquariums, thanks to the motivation of the aquarium hobbyists to create the accurate biotopes, is producing a cultural shift in the hobby, which is substantially raising awareness for conservation of the freshwater habitats.
Supported by our sponsors BIOTOPE AQUARIUM Project is running the BIOTOPE AQUARIUM Contest 2022.
Are you interested? Take part!