As the COVID-19 Pandemic continues to ebb and flow, in-person events have returned, but are still subject to possible cancellation or postponement. Please be sure to check event status with organizers when planning to attend an event. All event information is subject to change.
Celebrate a Break Up This Valentines with Achy-Breaky Bugs (WI)
February 14, 2021 @ 6:00 pm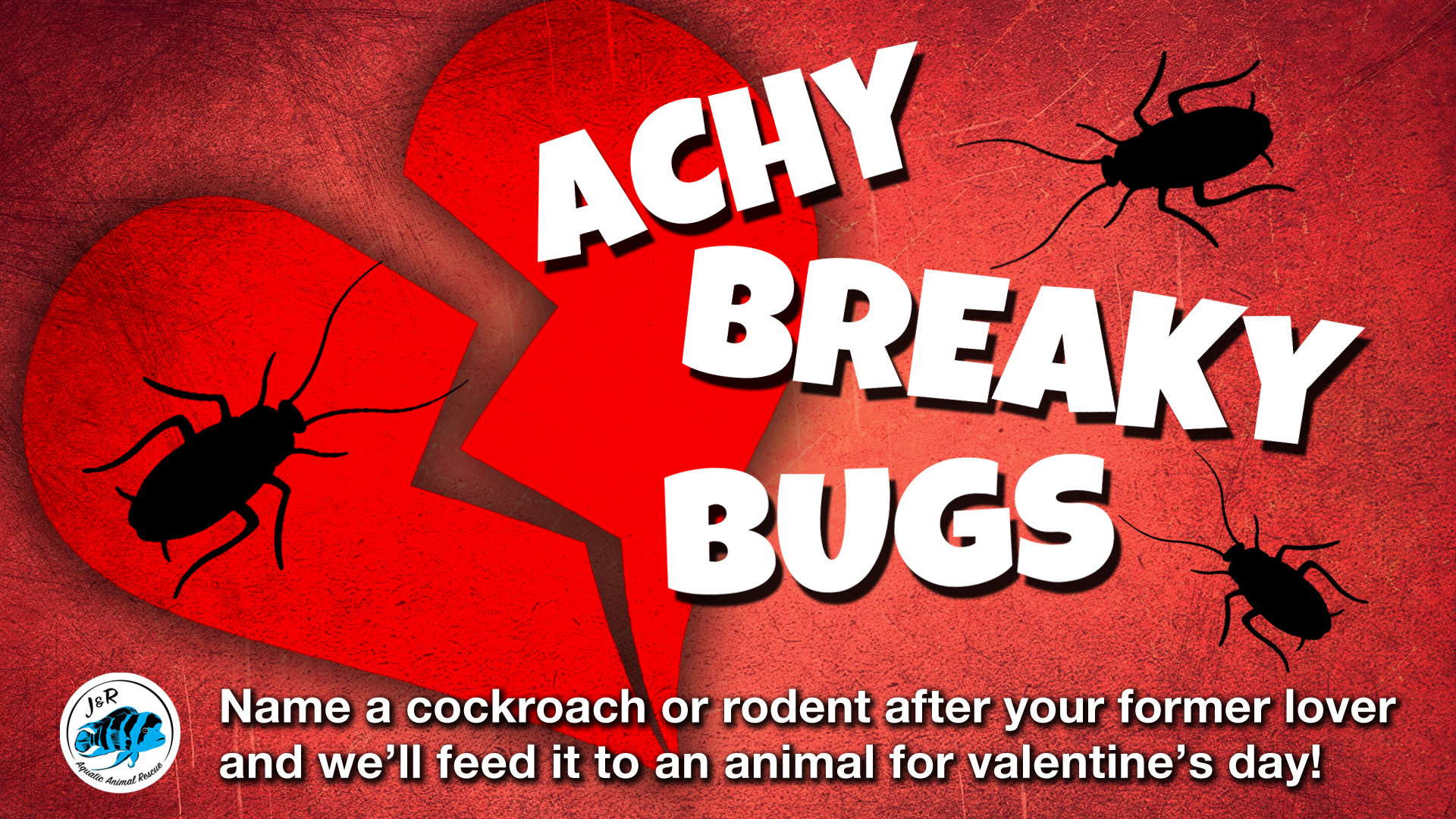 MENASHA, WISC– North-East Wisconsin animal shelter has a great way to say "bah-humBUG " to Valentine's Day.
Do you have an ex that is contemptible, loathsome or insignificant? Is your ex a dirty rat? Do you know someone that just bugs you? J&R Aquatic Animal Rescue (JRAAR) has a solution…
For just $5, shelter staff will name a cockroach after your former lover and feed it to an animal at their "Achy Breaky Bugs" event on Valentine's Day.
And if your ex was a snake in the grass, pay $20 more to have them name a frozen rodent and feed it to a reptile or amphibian instead.
The best part of the deal? You don't have to be at the zoo to watch your ex-turned-pest get eaten up. The shelter plans to stream the feedings on Facebook Live on Valentine's Day at 5 PM CST.
You'll even receive a personalized picture to share on social media. If you're feeling brave enough, post it and tag that unlucky someone. Make sure to use the hashtag #achybreakybugs
"This is such a fun way to raise a little money to take care of these animals," says John Moyles director of JRAAR, "we are pretty much the only organization around that deals with these kind of animals and the demand for a safe place to surrender exotic pets is very high."
You have until February 13 at 5 p.m. (6 p.m. ET) to submit your order on their Facebook store.
The money received from this event will go to fund the care of animals at the shelter
For more information, check out the page's Facebook Page at https://www.facebook.com/JRAquaticAnimalRescue