To curb the spread of COVID-19, most events have been canceled or postponed. Please be sure to contact a club before trying to attend an event. All event information is subject to change.
Minnesota Aquarium Society Free Online Event
December 3, 2020 @ 7:00 pm

-

9:00 pm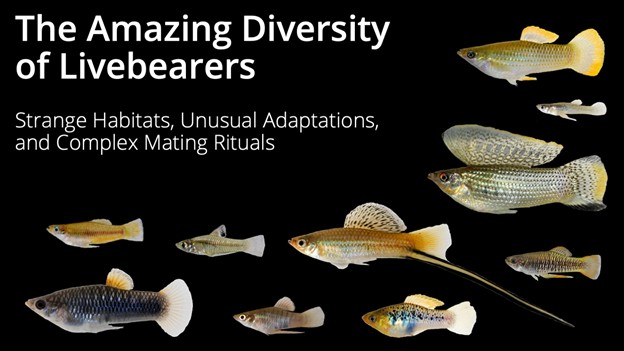 The Minnesota Aquarium Society is holding a public online meeting on December 3, 2020, featuring a presentation from AMAZONAS Editor-At-Large Dr. Michael "Michi" Tobler (also the husband of AMAZONAS Executive Editor Courtney Tobler)
There is more to Livebearers than guppies, mollies, platys, and swordtails — almost 280 species of poeciliids. Michi will provide an overview of the different groups of livebearers, their reproduction, and the ways they have adapted to all kinds of weird habitats. He will show pictures and tell stories from over 30 collection trips throughout Latin America and share experiences from 25 years of keeping livebearers.
Open to the public – Register now for the December 3 Meeting (7:00 PM central time).