As the COVID-19 Pandemic continues to ebb and flow, in-person events have returned, but are still subject to possible cancellation or postponement. Please be sure to check event status with organizers when planning to attend an event. All event information is subject to change.
NEC's Aquatic e-Vention (online)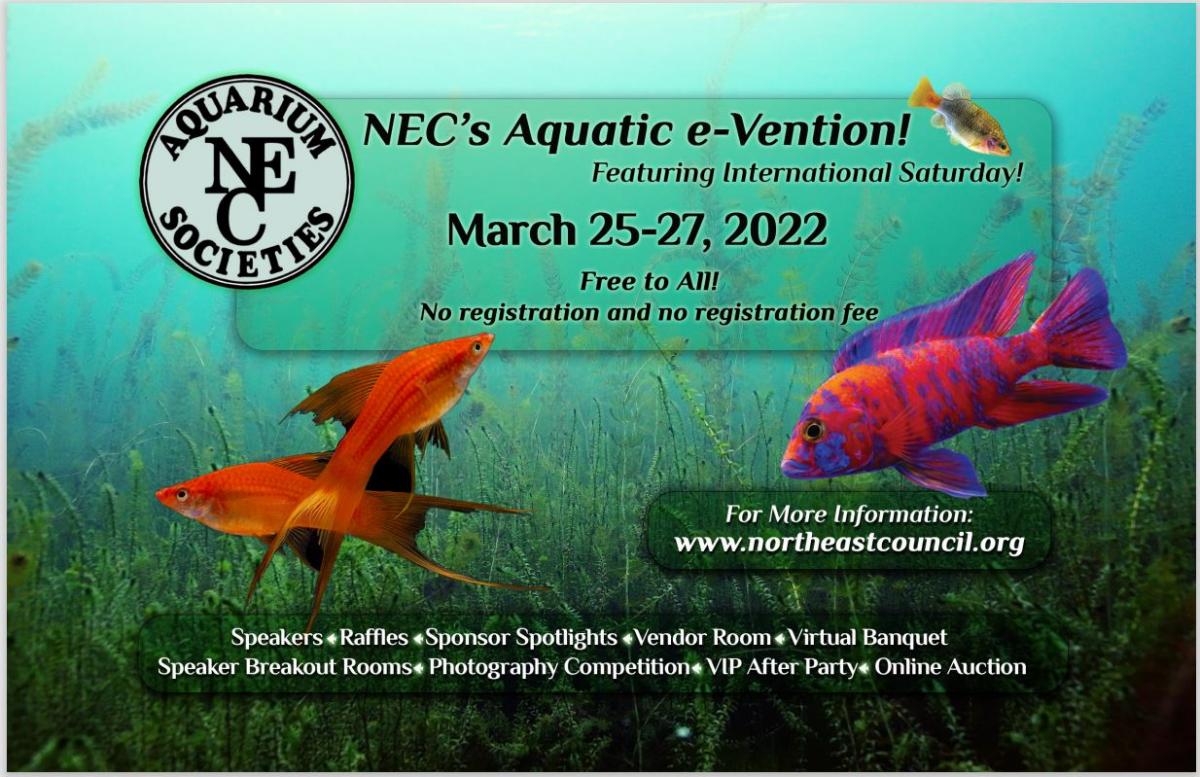 And in conjunction, the NEC's Annual Auction, Online! 
auction.fish
Pickup in Hartford, CT April 2, 2022 with many satellite pickup locations across the northeast!
Sponsored by: