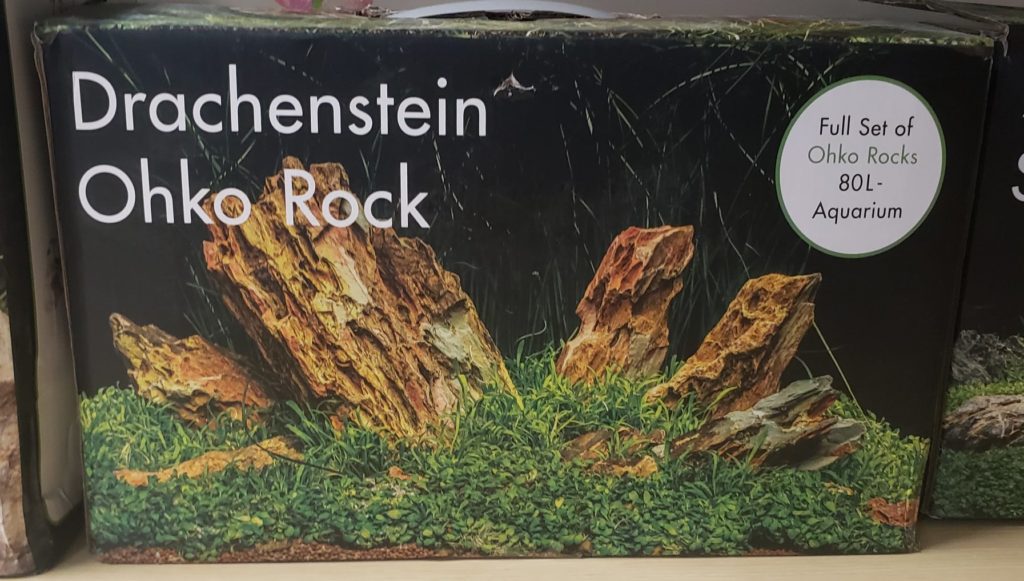 with material from Aquadeco and Segrest Farms
Founded in the late 1980s, Germany-based Aquadeco has grown to offer one of the world's largest and most impressive ranges of decorative woods and rocks for the pet industry.
Now, Florida-based Segrest Farms has started the distribution of select packaged aquascaping rock kits from Aquadeco. Set aside the obvious phrase that "a box of rocks" conjures, because this is one smart product line for aquarium retailers.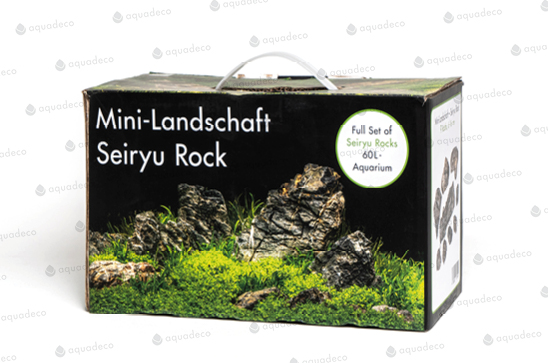 While bulk rock bins allow customers to select their own rock, there is the obvious mess of rock dust, small bits of chipped material and so forth to contend with. Of course, customers will cherry-pick the rock offerings, meaning that there are always going to be some rocks that just don't get sold, requiring you to restock while still sitting on inventory. Plus, bulk offerings require valuable employee time to help weigh and price a customer's purchase and then figure out how to package the rock for the trip home.
Instead, Aquadeco's offerings consist of pre-packaged selections tailored for two common aquarium sizes. No mess, no wasted time; these Aquascaping Kits are ready for the customer to bring up to the counter, scan a UPC, and walk out the door.
Some consumers might balk at the notion of not being able to personally pick every rock (you can guess what they might call it), but having worked with these kits firsthand, Segrest representative Ryan Cessna feels differently. He says that the kits are "easy for the consumer to use and have fun making structures. I personally love the variety of the rocks."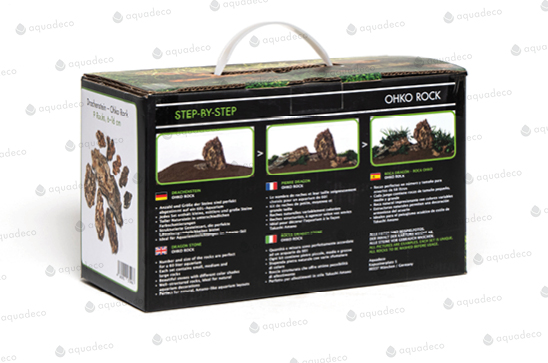 Segrest Farms is currently distributing:
Dragonstone Aquascaping Kits sized for 15-gallons (13 lb/6 kg) and 20-gallons (17.5 lb/8 kg).
Seiryu Aquascaping Kits sized for 15-gallons (13 lb/6 kg) and 20-gallons 17.5 lb/8 kg)
Holestone Aquascaping Kits sized for 15-gallons (13 lb/6 kg) and 20-gallons 17.5 lb/8 kg)
The amount and sizing of the rocks in each kit varies depending on type and kit size.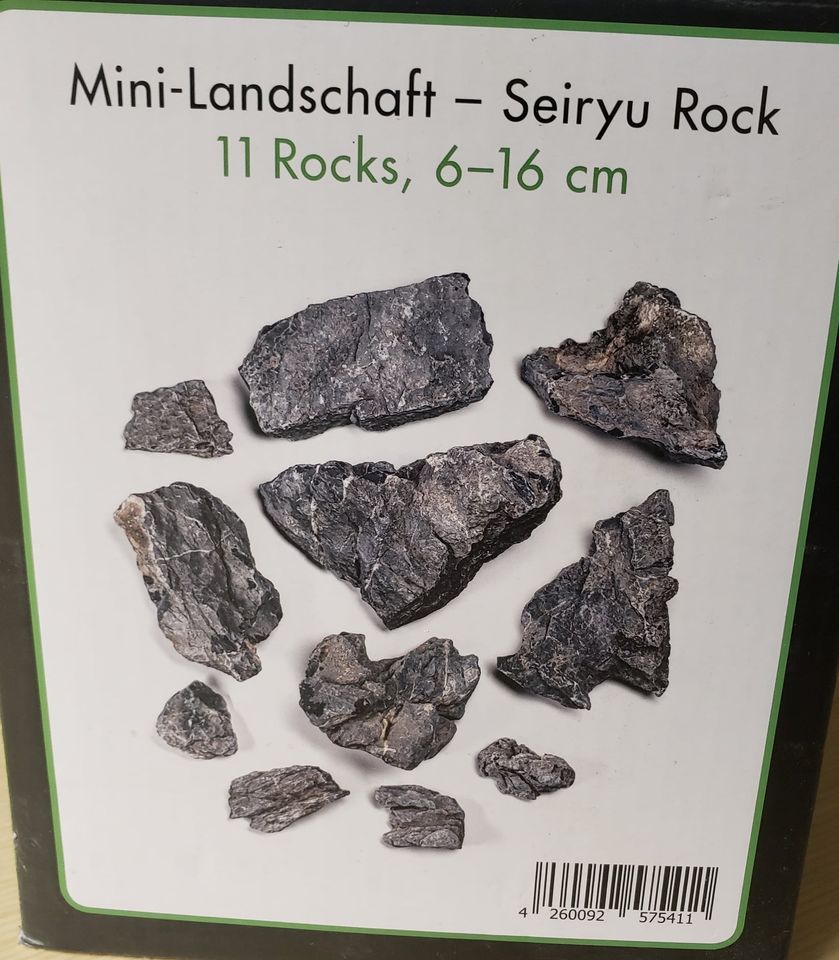 With no official MSRP, pricing may vary between retailers. Online, UK vendors offer a larger box for £33.95 through AMAZON, or roughly $44 USD at today's exchange rates. We suspect, based on wholesale pricing and considering variable transportation costs, the retail price for 15-gallon kits in the US will probably fall around $25-35, with 20-gallon kits probably in the $35-45 price range.
An important reminder, while the packaging shows what food manufactures have to disclaim as "serving suggestions," these kits also only contain the rock assortments. Plants and substrate are sold separately.
Retailers, if you're smart as a box of rocks, you'll contact your Segrest Farms sales representative to learn more.