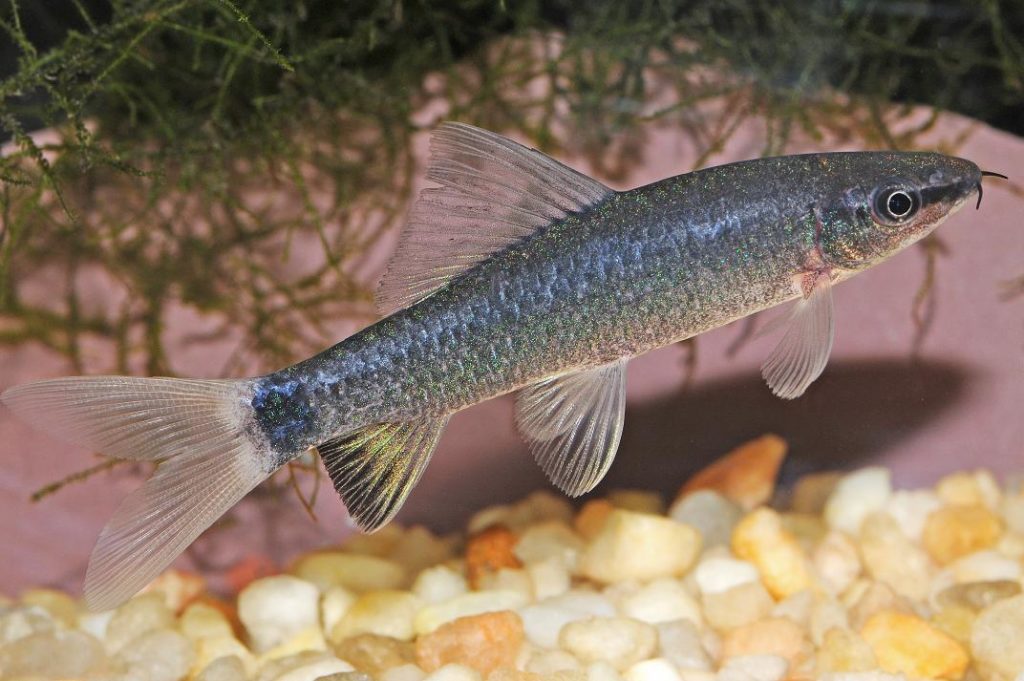 "'Ghost sharks' aka whitefin blue sharks are an interesting color variety," wrote Joe Hiduke, Sales Manager for Nautilus Tropical Fish Wholesale, when introducing the highlights of current availability as we head into the holidays.
He continued, "These are rainbow sharks with white (or translucent) fins instead of red, and they have a bit of a blueish sheen to the body. I guess. If you squint. They're kind of neat, they are different, and they're not expensive. They do have a good name, and they always sell well when I can get them."
What, exactly, is the Ghost Shark?
Following up with Hiduke, it's clear that this is a variant of Epalzeorhynchos frenatum, the classic rainbow shark. These are farm-raised, which is the norm for this species.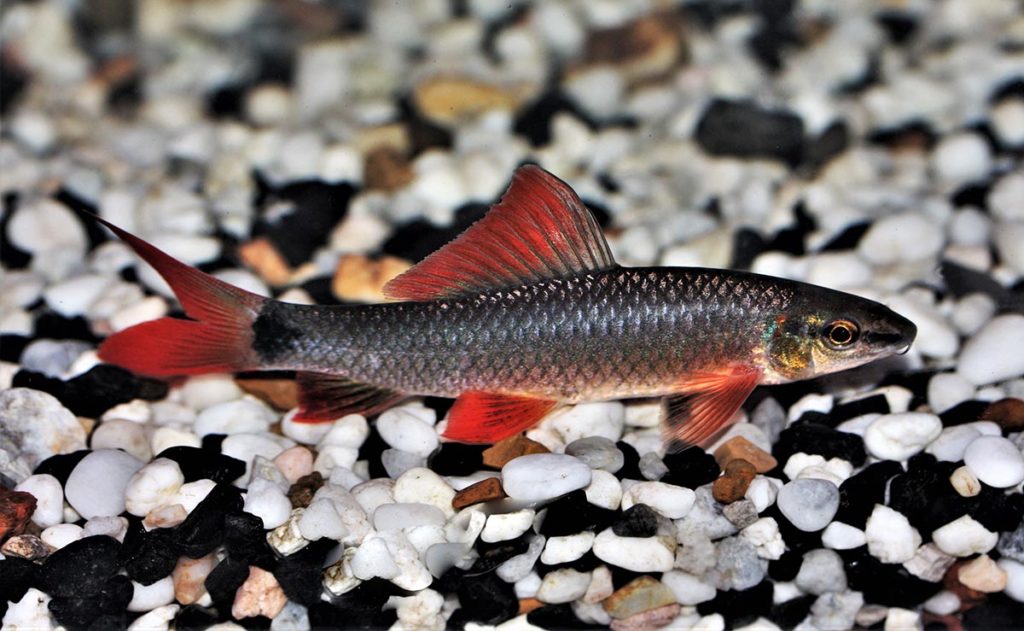 An albino form is readily available and was also used to serve as the basis of the genetically modified line of GloSharks from the producers of GloFish.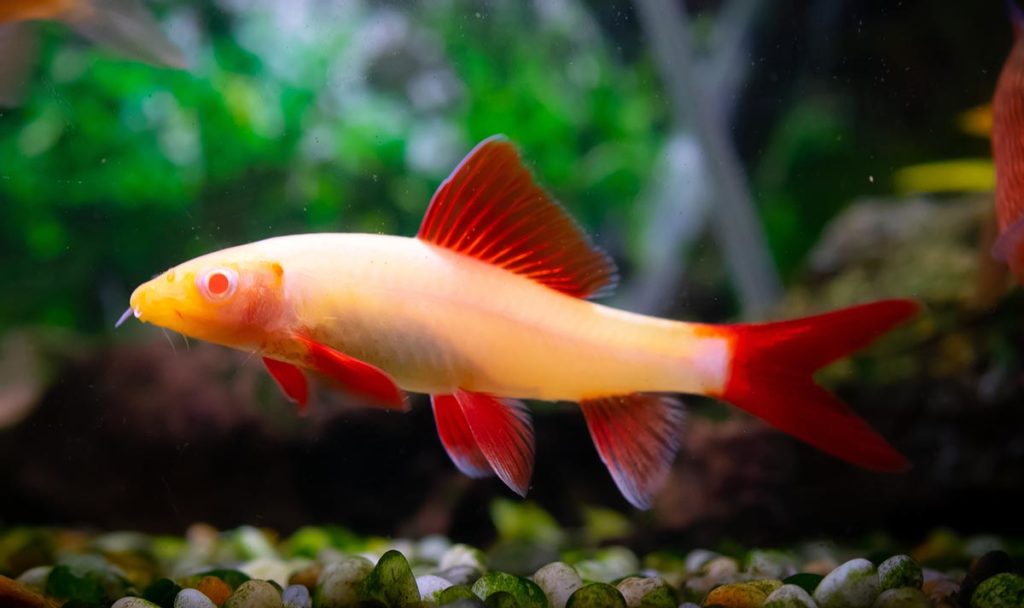 The "ghost shark" variety has been around for some time, according to Hiduke. "The first time I saw them was at least ten years ago, and everybody here said they had been in the trade for a while at that point."
Where did they originate? Hiduke speculates: "Pretty sure this one popped up independently in Florida. At least I'm guessing that's the case…"
AMAZONAS Publisher and Sr. Editor Stephan Tanner, however, points to Asia as the source. "I believe Singapore made them in the early 2000s, and it has since been bred worldwide like the other varieties."
What is it? That might actually be easier to hypothesize. The fish appear to exhibit a loss of red pigmentation, leaving the fins clear and the body a different shade, as the "red" component is lacking to make these fish more "black".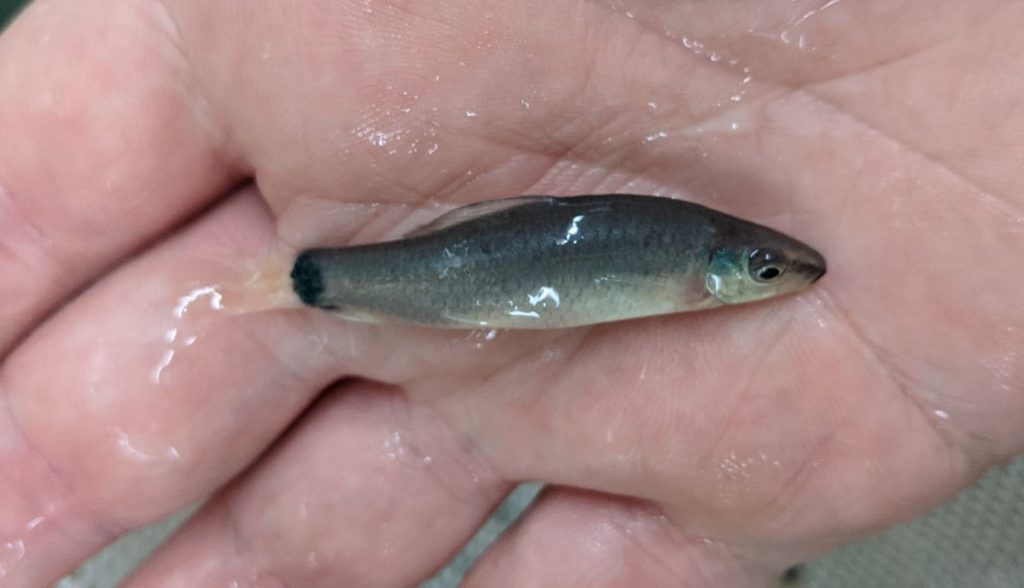 This is a trait perhaps more familiar to reptile keepers, particularly snake breeders, where the shorthand "Anery" is commonly encountered. Anery is short for anerythristic, the adjective form of anerythrism, which is succinctly defined by Ingrid Schoonover as "an autosomal recessive mutation which results in the absence of the red pigment erythrin."
As Hiduke mentioned, this isn't the most popular variety of rainbow shark, but when they're around, they sell fast. If this fish interests you, best to pay attention at your local fish stores this holiday season!