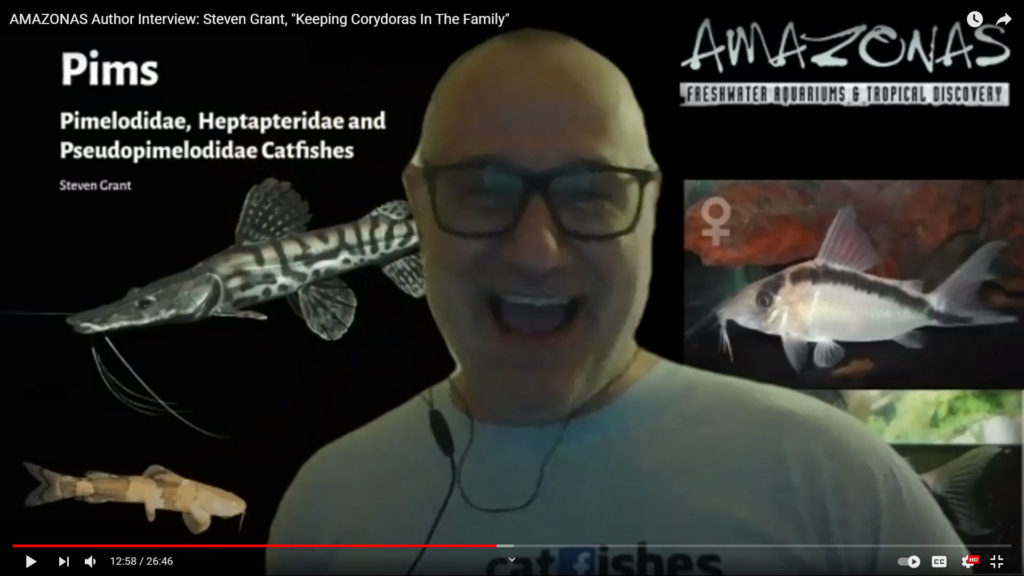 Meet Steven Grant, catfish specialist and author of a great new article about Corydoras detailing his experience discovering and naming cory species, published in the July/August 2021 issue of AMAZONAS Magazine. He was a pleasure to chat with, and gives us some extremely useful insights into the world of the Corydoradinae. He also has a fabulous new book, Pims, covering Pimelodidae, Heptapteridae and Pseudopimelodidae catfishes.
This is our first AMAZONAS author interview! Comments and suggestions are always welcome! Who would you like to hear from next? You can email your questions and suggestions to alex.rose@aquaticmediapress.com or post them below in the comments! And, don't forget to subscribe to our AMAZONAS YouTube Channel!
Watch the interview now!
Be sure to share your feedback!