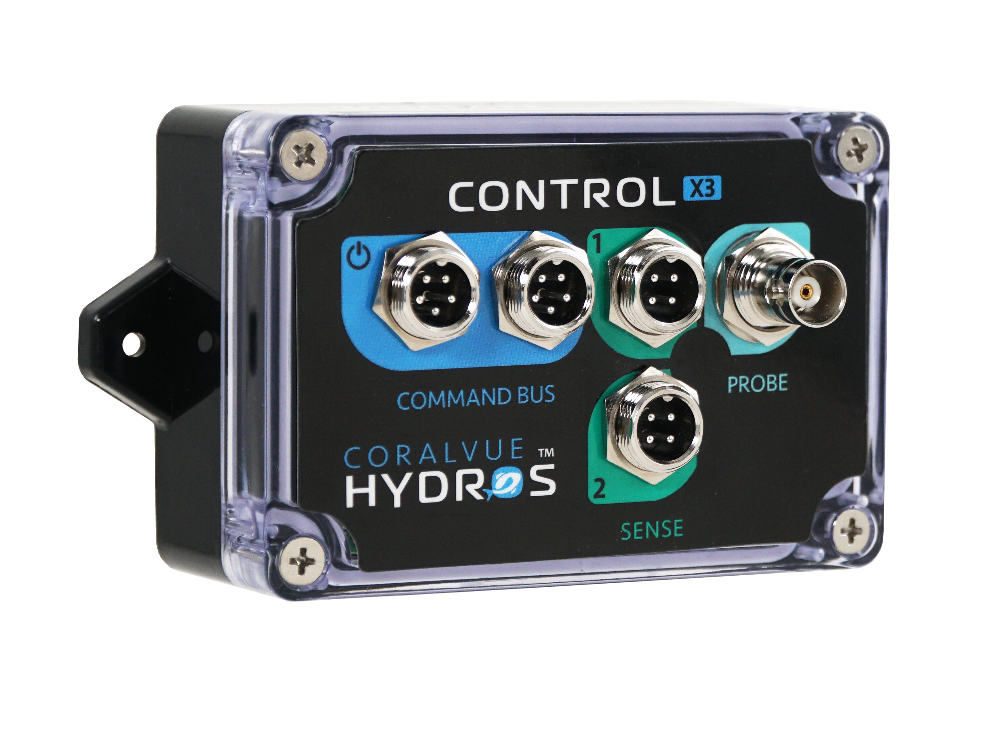 via CoralVue
We are excited to bring to market another affordable controller – the Control X3. This new addition to our HYDROS universe makes it even more possible for you to create the automated aquarium system of your dreams. The Control X3 contains one Probe port for measuring pH/ORP, two command bus, and two Senseports for monitoring temperature, sensing leaks, and more.
HYDROS Control X3 is ideal for both saltwater and freshwater aquariums and can be used on its own or with other HYDROS Control devices to create a larger, more intricate automated system. Like all other Controls, the Control X3 can send alerts and notifications and control outlets for lights, pumps, feeders, and more.
The Control X3 Features:
• 1 pH/ORP Port
• 2 Sense Ports
• 2 Command Bus
• Controls up to 8 Wi-Fi devices
• User-friendly HYDROS App
• Quick and easy set-up with NO CODING!
• Built to Last – protected from the elements (IP65-Rating)
• Engineered & supported in the U.S.
• One year warranty
The starter pack retails for $299, the standalone is $189.
See more at https://www.coralvuehydros.com/control-x3-aquarium-controller/
###